Who is online?
In total there is
1
user online :: 0 Registered, 0 Hidden and 1 Guest
None
Most users ever online was
44
on Wed Jul 03, 2019 6:35 am
Top posting users this week
Top posting users this month
October 2020
| Mon | Tue | Wed | Thu | Fri | Sat | Sun |
| --- | --- | --- | --- | --- | --- | --- |
| | | | 1 | 2 | 3 | 4 |
| 5 | 6 | 7 | 8 | 9 | 10 | 11 |
| 12 | 13 | 14 | 15 | 16 | 17 | 18 |
| 19 | 20 | 21 | 22 | 23 | 24 | 25 |
| 26 | 27 | 28 | 29 | 30 | 31 | |
Calendar
Is this your first time visiting our forum? Are you not sure where to go or why you'd want to join a site like this? Have no fear! You've come to the right place.
You may have noticed that, as a guest, only the
Rules
forum is available to you. This is normal. To see the rest of the forum, you're going to have to make an account and log in to that. But what if you want to know what you're joining before you sign up? This topic aims to give you an overview of our forum so you'll know what to expect from us.
What is Bearville Rainy Days?
Bearville Rainy Days (commonly shortened to BRD) is a stable, drama-free place to chat about a variety of topics, mostly revolving around virtual worlds and gaming.
In 2014, we started out as a forum exclusively for the now-defunct virtual world Bearville. During our first year, we gained over 170 members looking for somewhere to chat (an especially remarkable feat considering the lack of players on the site we were based around…). We quickly became known for our friendly, supportive community, especially regarding Bearville's popular trading system. As an acknowledgement of our roots, we have vowed never to change our forum or domain name.
When Bearville closed in 2015, we began focusing on a similar virtual site, Fantage. We were the only forum of our kind, and we used that unique quality – combined with our welcoming, laid-back nature – to double our userbase. It was also at this point that we began expanding our horizons in general, adding forums for highly-requested topics such as anime and Korean pop music.
Now, many of our users have moved on to games like Line Play and, on the actual video game front, Animal Crossing. We also have members with different interests, generally involving gaming in some form. But no matter what happens to us in the future, we'll always be a drama-free place to chat.
Why should I join?
Bearville Rainy Days has always prided itself on being drama-free. Our members are mature enough to keep their discussions respectful and not start fights. But this doesn't mean we're strict – not at all! We're actually fairly lenient with our rules, as long as you remain kind, respectful, and generally not a purposely contrary person.
We also take pride in being a forum for people who wouldn't ordinarily join forums, and we've been considered as such since this forum's creation. Even if you've had negative experiences with other forums, don't count us out! We have a lot of members who once shared your opinions but ended up loving BRD. Many even went on to become part of our staff!
We have a chatbox that gets a lot of use and a bunch of members who will gladly welcome you to our forum if you choose to get on it. If you're feeling a little shy, you can also introduce yourself in a topic and we'll happily greet you there, too!
Members can customize their usernames, avatars, signatures, and profiles to their hearts' content, without asking for permission first. Our only requests are that you follow our rules and avoid deliberately putting anything excessively laggy in your signature.
Our character limit for posting is pretty long and you shouldn't ever run into it – so if you want to, you can write long posts to your heart's content without worrying about having to break them up into multiple posts. The forum also supports BBCode and multiple images per post, unlike Line Play's diary system.
If you're a Crosser looking to buy, sell, or trade items, our rules for trading are much more lax than you'll find elsewhere while still keeping you safe from users who can genuinely corrupt your save files.
We've also got tips and tricks for all the sites and games we've ever focused on, many of which you won't find elsewhere. And they're not always what you'd think, either! If you want advice about how to look cute in different games without spending money or tips on how to make a little in-game currency go a long way, you've definitely come to the right place.
And for those who need it – we're a great place to escape to when the going gets rough and you need a break. Just relax and take a load off if that's what you need right now. We're here.
Sounds great! Where do I sign up?
To start creating your account and begin your BRD journey,
click here
or click on the "Become a Member" link near the top of the site. Besides your password we won't see, you will have to provide us with a username (can be changed later), an email address, and the name of who "recruited" you – that is, who told you about the forum. We will not use your personal information maliciously, and you even have the option of providing us with a dummy email if you're that concerned.
Once you've created your account, you will need to wait for the administrators to activate it. This should hopefully only take a short amount of time. Depending on where you've come from, your best bet would be to contact Katie or Marina off-site if you'd like to speed up the activation process. You could also ask the member who recruited you to get in touch with the admins. We do check the inactive users list pretty frequently, so we should see you eventually, but let us know if you want to get started on BRD right away!
While a notice should be sent to your email upon your account's activation, you may not receive it if you provide a dummy email. In that case, please just keep checking the forum to see if your account has been activated yet.
Once you can log in, be sure to read through and sign our rules before posting. After that? Well, it's all up to you! Congrats on becoming the newest member of Bearville Rainy Days!
_________________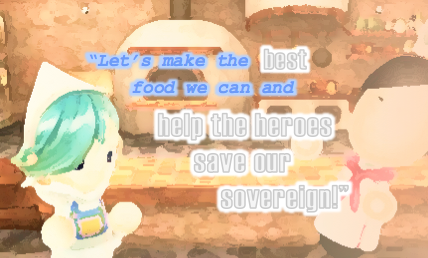 Fish OP made my set!
~ We're just as confused as you are! ~
Fish OP:
<3:
Splatoon fashion goals:
---
Permissions in this forum:
You
cannot
reply to topics in this forum